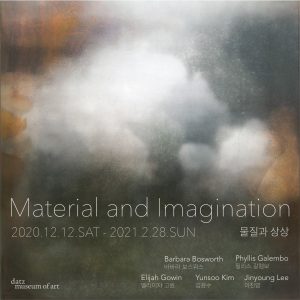 물질과 상상 | Material and Imagination
2020. 12.12(sat) – 2021. 3.21(sun)
11:00 – 18:00 월, 화요일 휴관 closed on Monday, Tuesday
경기도 광주시 초월읍 진새골길 184 (대쌍령리 447-32)
184, Jinsaegol-gil, Chowol-eup, Gwangju-si, Gyeonggi-do, Korea 
Tel. 82-31-798-2581 / E-mail. museum@datzpress.com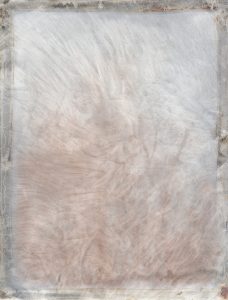 2020. 9.3(thu) – 9.29(tue)
Opening: 9.3(tue)
10:00 – 18:00 일, 월요일 휴무 closed on Sunday, Monday
서울시 종로구 홍지동 자하문로 299
299 Jahamun-ro, Jongno-gu, Seoul, Korea
T. 02 548 7371 / e. woong-art@hanmail.net

"한국미술의 물성과 정신성"
큐레이터 : 정준모
전시회 기간: 2020.04.10 – 05.10
장소 <박여숙화랑>
서울시 용산구 소월로 38길 30-34 (이태원동 262-23)
02) 549-7575
"Materiality and Spirituality in Contemporary Korea Art"
 Curated by Chung Joon-Mo
 2020 Apr 10 – May 10 /  Opening: 2020.4.10 (fri),  5 pm
30-34, Sowol-ro 38-gil, Yongsan-gu, Seoul, Korea
» Empty Fullness_Cadalogue_PDF
한국, 베트남 교류전
2019.12.3(tue)-12.14(sat)
Different yet similar, Similar yet diffent
The Vietnam-Korea Contemporary Art Exchange Exhibition
Curated by Chung Joon-Mo
2019. 10.17 -11.2
Opening: 10.17(thu) 17:00 
12:00 – 18:00 일, 월요일 휴무  closed on Sunday, Monday
대구광역시 수성구 청수로 9길 40-31 / 40-31 Cheonsu-ro 9-gil Suseong-gu, Daegu, Korea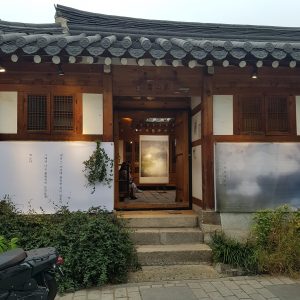 2019. 9.20 -10.4
Opening: 9.20(fri) 17:00
11:00 – 18:00 화요일 휴무 closed on Tuesday
The Secret Garden
a Post-Residency Exhibition 
Lee Jinyoung (South Korea) / Delia Prvacki (Singapore)
Opening Reception:
Fri. 23 March 2018, 7pm
28 Temenggong Road Singapore 098775
Exhibition period:
24 March – 1 April 2018
Press Release – The Secret Garden-OK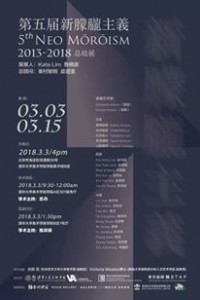 2018. 3.3(sat) – 3.15 (thu)
Academy of Arts&Design, Tsinghua University Visual art center
This edition of Neo-Mōrōism brings together 23 artists from China, Japan, Korean and western world, among whom will be Chinese artists Wang Shuye, Zhu Jianzhong, Qiu Shihua, Tian Wei, Ye Jianqing, Tai Xiangzhou, Wu Qiang, Zhang Quan, Zhang Tianjun, Lin Yusi, Korean artists Kim Yun-Soo, Rhee Kibong, Kim Taeksang, Lee Jin-Young, Kim Eun-Joo, Kim Hong-Joo. Japanese artists Yasue Kodama, Yasushi Yamabe, Tomohito Ishii, Nobuo Kurosu and SHIMURAbros. American artists Elizabeth Allison. German artist Florian Richter.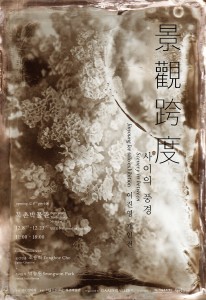 풍경지간(景觀跨度)
사이의 풍경 Scenery in between
Bukchon Traditional Museum 
2017.12.8-12.23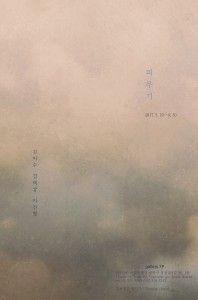 Yisu kim, Taeksang Kim, Jinyoung Lee
2017. 5.19 – 6.30